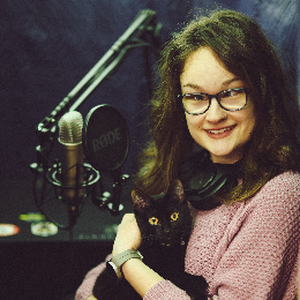 Hey, I'm Adeline, and I'm a voice over artist.
Adeline Durie is a voice over artist specializing in warm, conversational tones.
I am a wife, writer, photographer, voice over artist, Seinfeld expert and Polaroid camera enthusiast. 
I grew up in a large family and got married at age 20. My husband and I live in a small single story house in Clintonville, Wisconsin, with our black kitty named Cosmo. 

Voiceover has been a new endeavor for me after I left my 8-5 manager position at an auto dealership. I realized that working for someone else meant being someone else's passive income. I decided I wanted to work for ME.
Check out my gig on Fiverr!